Truck for sale in
Etters, Pennsylvania
– Category: Bucket & Boom Trucks
2006 Ford F350 SUPER DUTY XL
Year: 2006
Make: Ford
Fuel Type: Gas
Transmission Type: Automatic
For Sale By:
Number of Axles: Single
Tire Size:
Suspension Type: Spring
Model: F350 SUPER DUTY XL
Class: Class 3 (10,001-14,000 lbs.)
Mileage: 140129
Vehicle Title: Clean
Engine Make: Ford
Engine Horsepower:
Transmission Speeds:
Options:
Power Options: Air Conditioning
California Prop 65 Warning:
CLICK HERE TO VIEW THE PRICE
MORE DETAILS ON THIS TRUCK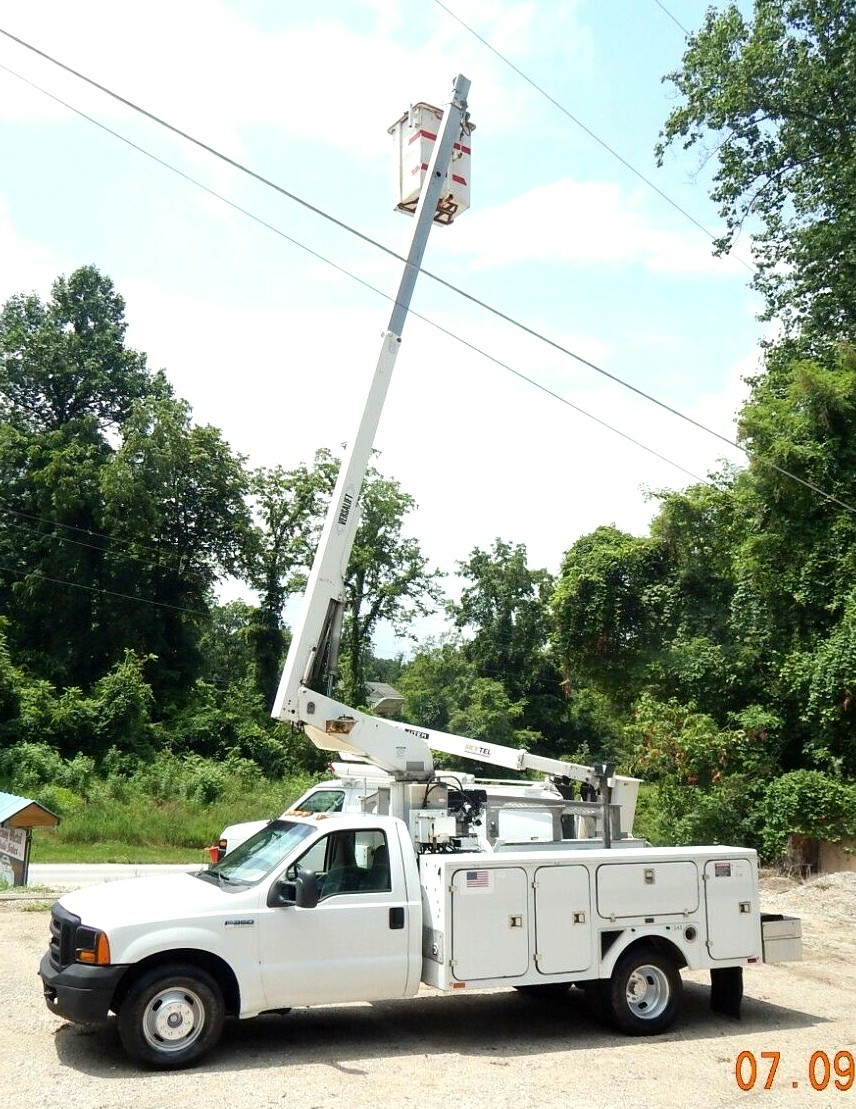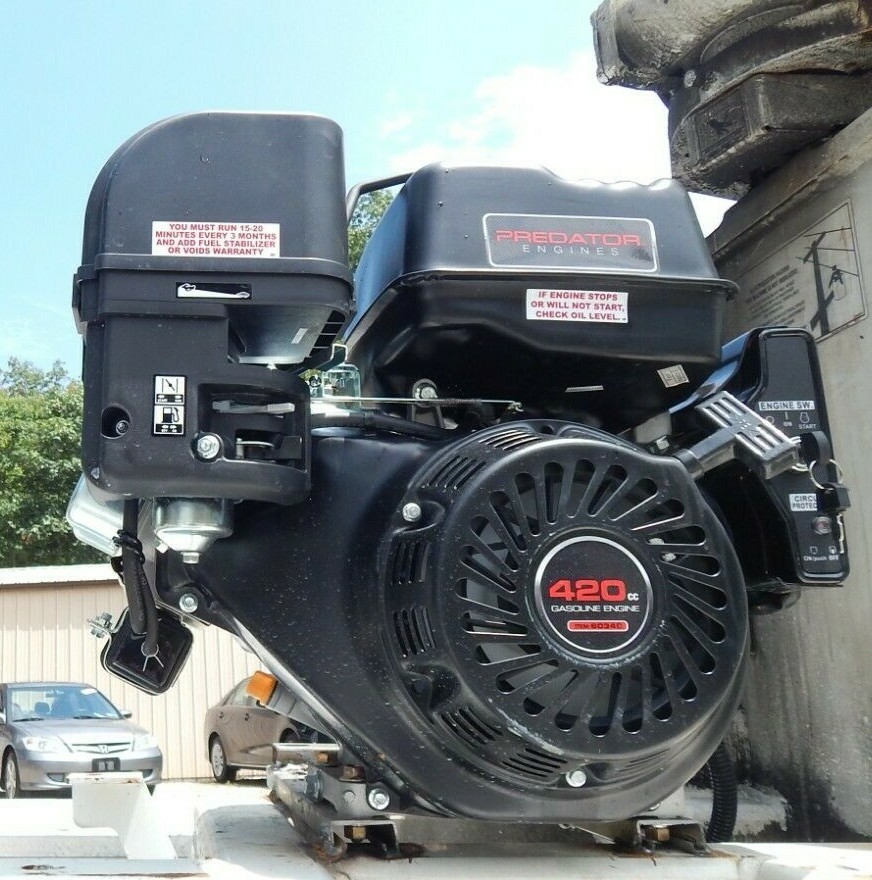 Do you want to see more pictures of this truck? Click Here
Heavy Metal Auto Sales, LLC INTERNET/WHOLESALE Dealership in LEWISBERRY, PA. Office Phone: 717-938-3880 (in by Scheduled Appointments only)For all Questions/Appointments: Dave's Mobile: 717-497-6026 (calls or TEXTS) ***** Must Call/Text TO SCHEDULE ALL APPOINTMENTS & PICK UPS. *********************************************************** **READ ENTIRE AD/See pics……. **Ask ALL QUESTIONS………. **Come Nit-Pick, Test and Inspect Item…… **Voice ANY/ALL CONCERNS…….. and HAVE FUNDS/$$$ in HAND ——– —ALL BEFORE BIDDING! It is ALOT to read, but it is here for YOUR Benefit/Protection as well as ours. ***The time to test drive, Nit-Pick, Inspect and check out item is BEFORE YOU BID = NOT after you win the Auction! **Bidding and Winning = you bought it, under legal contract (a bid on this item is a LEGAL CONTRACT), so it is YOUR responsibility to be satisfied BEFORE you bid/buy! —Ask us questions, come see/inspect and check out item (hire an independent Inspector if you cannot personally do it—SERVICES LISTED BELOW!!)…..if you are unhappy with your purchase, there is no one to blame except YOURSELF…..NOT US! ****We give every opportunity for you to be satisfied/happy—–BEFORE you bid/buy! Payment Requirements: ***$500 DEPOSIT DUE via Ebay/PayPal within 24 HOURS of Auctions End & Balance due via BANK WIRE within 7 days of Auctions End!!…..No exceptions!!! Details Below….. The used item you are bidding on is as follows: YEAR:2006 MAKE:FORD MODEL:F-350 XL Super DutyUtility TruckVersalift BUCKET TRUCK GVWR:13,000 pounds DRIVELINE:5.4L-V8 Gas Engine and HD Automatic Transmission OPTIONS/ACCESSORIES:Power steering and brakes, bucket seats, center storage console, am-fm radio, air conditioning, tow mirrors, etc…. BED/ Special FEATURES:10/ Brand FX FIBERGLASS UTILITY SERVICE Bed with Extended rear platform!Power Inverter with 110/220 outlets. BOOM/Aerial Lift Unit:VERSALIFT 29 Unit with 35′ ground to bucket work height, 360 degree rotation, power stow/self leveling bucket, resting cradle, upper and lower controls, etc……***BRAND NEW Predator 420cc Electric start Pony Motor and HYDRAULIC PUMP!! BODY CONDITION:Overall SOLID CONDITION.Little rust on door bottoms starting to show but solid and straight body overall. PAINT CONDITION:Well maintained and kept after…..LOOKS GREAT!! INTERIOR CONDITION:Good condition, well maintained. TIRE TREAD CONDITION: Fronts: 50% Rears: 50%Firestone TRANSFORCE Radials. Please look at all pictures and read descriptions above! VERY GOOD LOOKING WORK TRUCK!!! (This does NOT mean "new or flawless"…..it is a USED COMMERCIAL/WORK TRUCK!….New ones can be purchased at your local New Vehicle Dealership—–for A LOT more $$$$!!!) ENGINE RUNNING CONDITION as tested: Truck currently starts and runs but HAS ENGINE KNOCK…..Has Engine Noise….Has ENGINE ISSUES!! ***We drove truck about 55 miles and started to lose oil pressure. Pulled over immediately, checked oil and all was good but had a knock in motor…..we had it towed home and have only moved it around on lot a few times. Starts and runs fine usually but noticed once warmed up, sometimes hard to restart/cranks slow.Selling as and telling you it needs an ENGINE REBUILD or REPLACEMENT!!! TRANSMISSION CONDITION as tested: Transmission shifts smooth and positive like it should, even when warmed up…..NO ISSUES with Transmission or Driveline besides engine. STEERING/HANDLING CONDITION as tested: Vehicle drives and handles down the roads very good! BOOM/Aerial Lift Unit Condition: All movements tested/operated for over an hour and work smooth, steady and are responsive to controls as they should be. No jerkiness or slowing down once warmed up. ***VERY NICE Working Unit!!!—–BRAND NEW Hydraulic Pump and Pony Engine!!! Heating/Air Conditioning:Working/AC starting to blow a little warm. Radio:working. Guages:working.Check engine light and ABS lights on. Service/Repairs/New Parts History Known:New Battery, NEW Predator Motor and Hydraulic Pump. Fleet Sales Rep Announced:New Ford Transmission at @ 105k miles and Rear end Rebuilt at end on 2020. Stickers/Writings Noticed:None Other Notes/Final Comments:Ran and drove on lot today and Boom operates perfectly……TRUCK HAS BAD ENGINE! (5.4L-V8 Gas)Will need towed/shipped. ************************************************************************************************************************************* ****NO RESERVE AUCTION**** ****NO RESERVE AUCTION**** Clean TITLE with ACTUAL MILES on Title (NOT Exempt)!!! *********************** Read Payment Terms Below!! Read SHIPPING Info Below!! ****NO RESERVE AUCTION**** **NO RESERVE** No Reserve = High bidder wins at the end of auction (unless a buy it now offer is accepted). ***(Buy it Now Price listed below….) PAY WHAT YOU BID!!! *****NO ADDITIONAL FEES to our Non PA Resident Ebay Buyers!!! = NO Document Fees, NO Processing or Handling Fees, NO Charges for Notarizations and we pay the UPS Fees for sending you the Titles/Documents. (PA buyers will pay all applicable state taxes, title transfer fees, DMV fees, Notary/Agent fees elsewhere when they receive title in mail/via UPS). By bidding, you agree to all terms, conditions and statements/conditions. Bid ONLY if you are 100% satisfied with above description and are ready and able to abide by the terms listed below! ALL SALES ARE FINAL, AS-IS, NO WARRANTY, NO REFUNDS OR EXCHANGES FOR ANY REASONS. ***************************************** **READ *** READ ** Payment Instructions/Policy: **Upon winning this auction, buyer must pay a $500.00 non-refundable deposit via Ebay/PAYPAL within 24 HOURS of Auctions end……..NO exceptions or excuses. **This deposit gets deducted from sale price. We only accept $500 Deposits via ebay/paypal. **Full Balance is then due within 7 days of auctions end…..NO exceptions or excuses. *****For Balance Dues, we accept: BANK WIRES ONLY!!! ***BALANCES must be received/CLEARED at least 48 hours PRIOR to pick up!! —–OR—– ***CASH is the ONLY form of payment accepted C.O.D. = At time of pick up (within 7 days of auctions end and MUST be Scheduled ahead of time—-OPEN BY APPOINTMENTS ONLY!!). —–If picking up item within the 7 days and you want to pay the balance C.O.D., you MUST BRING CASH! *****We will no longer accept Certified Checks/Cashiers Checks or credit cards at time of pick up …..NO EXCEPTIONS!!! **There is NO financing, NO payment plans and NO trades on this item. **************************************************************************** *****TITLES: We guarantee clean and clear titles upon sale of item (on titled items or unless otherwise mentioned) and titles will be mailed to the buyer within 72 Hours of PICK UP/REMOVAL of item (Titles will remain with us while the item is in our possession, for Insurance purposes). **Our titles are Electronic Titles and/or held by our Floor Plan Company for Insurance purposes and once Payment has cleared and Item is removed from our possession, the "physical" Government Issued Paper TITLE will be Notarized and Priority mailed to you. You will be issued a Bill of Sale from us, as well as Ebay/Paypal, at time of payments for legal record. FINAL REALITY CHECK/Legal/General disclaimers: We are NOT Wizards and CANNOT predict future issues, break downs or problems = NO ONE CAN!!! We are a wholesale dealer, we do not/did not own these items from new, we have purchased/traded these items AS-IS and sell them the same way. We get them in, drive them a couple times here and there, test stuff and then list them for sale…..WE DO NOT KNOW any history and we CANNOT PREDICT ANY Future problems! All items are sold as-is, where is with no warranty and seller is not responsible for any accidents, damages, failures, mechanical problems, etc…..once item leaves our property. Vehicles are NOT warrantied, NOT Inspected and NOT serviced unless specifically mentioned in the ad. All items that get serviced are sent out to local garages/shops…… ****We are NOT a garage/service or repair facility, we do not tow, we do not do any mechanical/service work…..we are a high volume/low cost WHOLESALE USED VEHICLE DEALER that buys/sells only. ***Legal MILEAGE/Odometer Disclosure Statement —(accepted when placing a bid): *Mileage advertised in ad is what SHOWS on odometer at time of listing this ad. (Please allow additional miles for pre-bidding test drives). Federal Law/Statement and our POLICY: ALL VEHICLES over 10 years old are EXEMPT from Odometer disclosure. ***New FEDERAL 2021 Law states that 2010 vehicles and older are EXEMPT from mileage disclosure but 2011 and newer will not be EXEMPT until 20 years old and older, however, some vehicles 2011 and newer may be recorded and documented as TRUE MILES UNKNOWN/Not Actual Miles. **There are no refunds, no exchanges and no returns for any reason. Items are AS-IS. ****Please make sure you are 100% satisfied with description, policies and terms…..BEFORE YOU BID!!! You are buying a USED VEHICLE. You are NOT buying a new, restored (unless stated otherwise), perfect or flawless "show" vehicle. This used item should be expected to have normal, typical wear and tear associated with its AGE, Miles, Weathering and Previous use: –Dents, dings, surface rust, rust flaking/scaliness on frames and Utility Beds/Tool boxes, windshield chips, interior wear, paint chips, scratches, cosmetic flaws, fluid leaks, rattles, squeaks, vibrations, inoperable accessories/options/radios, gauges, missing/broken trim, swapped out parts, aftermarket parts, etc….Please consider the AGE, the previous USE/Commercial use, weathering, etc….when purchasing ANY USED vehicle…plus: —Commercial vehicles (in most cases) are used daily, left outside and used 24/7 in all kinds of weather, so rust flaking/peeling, faded paint, chipping paint, tire weathering, chassis/frame/cross member rust should ALL be normally/expected, even if NOT specifically mentioned in the ad. Metal + age + weather = will not be or look perfect or new in any way!!! ****Also, on BUCKET TRUCKS and UTILITY/SERVICE TRUCKS, we do NOT usually clean out tool boxes/storage bins….. so, whatever bags of money, tools, parts and trash are inside them are now YOURS!! ***We are just being realistic and honest by telling you what other sellers WON'T/DON'T! ***No sugar coating or fairytales here folks, so please be real in your expectations! **** If you have a specific area of concern…..CALL or EMAIL us BEFORE YOU BID! ***Once you buy/take possession of this item, it is YOURS and no longer our responsibility or problem. It is YOUR job to be satisfied and content with the description/item…..BEFORE YOU BID!!!! ****The time to come inspect, Test Drive and nit-pick this item is BEFORE BIDDING…..NOT AFTER you win……it is YOUR responsibility to be satisfied before bidding! *** We give EVERY opportunity for YOU to ask questions, get specific details, come test drive/Inspect items during the auction/before you bid, or hire an independent service to do it for you……..WE cannot and will not be responsible for your dissatisfaction if you did not do this. *** Email us with ANY Questions or Concerns —–due to limited office hours, EMAILS are often able to be answered much quicker than phone messages. Heavy Metal Auto Sales, LLC. 1120 Rosstown Rd Lewisberry, PA 17339 717-938-3880 Office (By APPT. only) · Dave's Cell: 717-497-6026 (Calls/Texts) ***ALL Office/Lot/Showing/PICK UP HOURS are by Scheduled APPOINTMENTS ONLY!! *************************************************** TAGS/Registration: We are an Internet Based Wholesale Seller…. ***We do NOT offer any TAG Services. You are responsible for your own Tags/Transporting Vehicle home. You will be given Bill of Sale/Proof of ownership/payment upon purchase and Titles will be released from our DMV and mailed direct to you after vehicle is paid for & picked up. ***Titles: Once paid for and picked up, your Notarized Physical Paper Title will be sent to you via UPS with Tracking within 72 hours. Most of our titles are held by our Floor Planning office or are Electronic Titles and will be held until vehicle is paid for/picked up/shipped for Insurance purposes. ***Pre-Bidding Vehicle Inspection Services: carzinspection.com lemonsquad.com It is YOUR responsibility to Inspect/have Inspected, check out in person, ask questions and be SATISFIED——BEFORE BIDDING/Making Offers! **************************************************************************** ***Shipping is YOUR responsibility and we suggest getting quotes BEFORE BUYING! Some Companies we have used and suggest are: Try website: "USHIP.COM" online or call: DAB TRANSPORT: 816-230-4135 Dependable Auto Shippers at 866-298-4221 King Brothers at 717-602-4106 Nationwide Transport Services 954-839-8629 …….you can find many more on EBAYS site, the internet or your yellow pages. ***These are just folks we have used before with no complaints…..we are not involved with any of them and anything discussed, promised and warrantied is between YOU and THEM…..once vehicle leaves our possession, it is YOUR responsibility. ———Also, we will store your item FREE of charge for up to 30 days, to give you sufficient time to make all arrangements (item must be paid in full to qualify for free storage). **Additional Storage is available at your expense. Vehicles left here more than 30 days, without prior arrangements for additional storage, will be considered abandoned/forefeited with no refunds. *********************************** THANKS FOR CHECKING US OUT and Good Luck to ALL! ———————————————————– ***Thank you to all who serve, have served and will serve our Nation! You ARE Americas Heroes and Protectors! ***Our Special Thanks include ALL Military as well as Police, Firefighters, EMS, ALL First Responders and the hardworking Blue Collar work force! ************************************************* Heavy Metal Auto Sales, LLC. Lewisberry, PA. Between Harrisburg, PA and York, PA. (South Central PA.) 15-30 Minutes from Harrisburg, Hershey, Carlisle or York. ***No Reserve Auction, However, we are offering this item at a BUY IT NOW Price of: $9995.00 AS-IS To Buy it Now/Make Offer, you must Call/Text Dave at 717-497-6026 and be prepared to pay deposit through Ebay/PayPal to end the auction and secure your purchase. ****This must be done PRIOR to the LAST 24 Hours of the Auction, so the Auction can be Ended. Payment Instructions/Policy: **Upon winning this auction or making an acceptable offer, buyer must pay a $500.00 non-refundable deposit via Ebay/PAYPAL within 24 HOURS of Auctions end……..NO exceptions or excuses. **This deposit gets deducted from sale price. We only accept $500 Deposits via ebay/paypal. **Full Balance is then due within 7 days of auctions end…..NO exceptions or excuses. *****For Balance Dues, we accept: BANK WIRES ONLY!!! ***BALANCES must be received/CLEARED at least 48 hours PRIOR to pick up!!